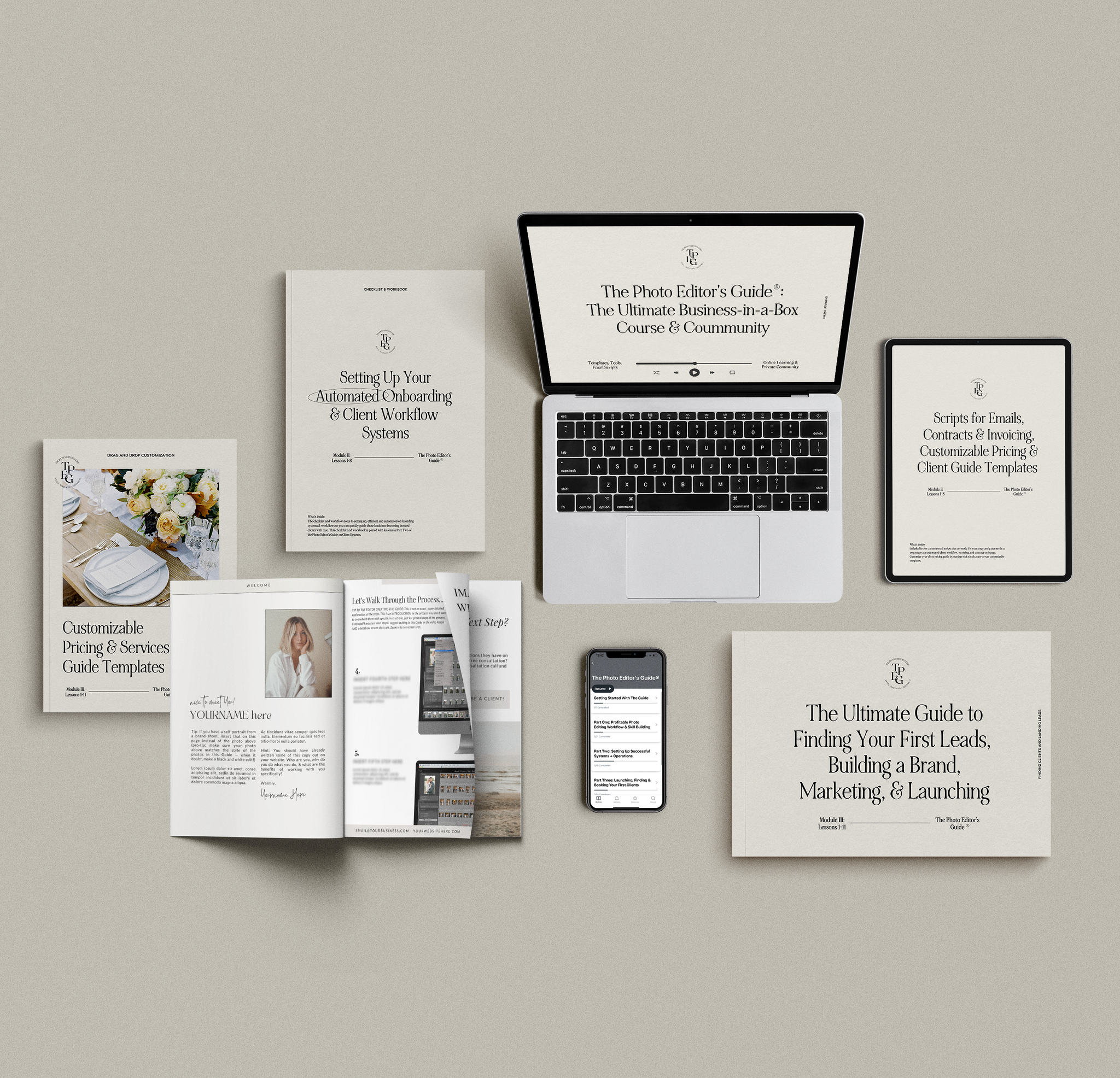 The Photo Editor's Guide®: The Ultimate Business-in-a-Box Online Course & Community
This "business-in-a-box" online course and community is the foundation you need to kickstart your photo editing career and find your #wfh freedom.
The Photo Editor's Guide's signature course teaches you everything you need to know to become an in-demand photo editor quickly, with an expert to guide you, a wealth of done-for-you resources, tools & templates to equip you — plus, lifetime access to a private community to lean on as you grow.
Includes 30+ Video Lessons that cover everything from A-Z with learning, building, and launching your career into private photo editing
Done-for-You Email Scripts and Contract Template
Customizable Pricing and Instructional Client Guide Templates
Income Spreadsheet Tool
Client Management Systems Checklist, Brand Strategy and Marketing Checklist
Take the guesswork out of finding and booking clients with a proven roadmap! Building a brand from scratch without experience or personal portfolio. Feel confident with the knowledge and practice you'll gain on providing a bespoke editing experience for any client, all while editing with speed and consistency!
learn more about bonus bundle enrollment...
Need some inspiration and motivation? Check out the recent student success stories
Results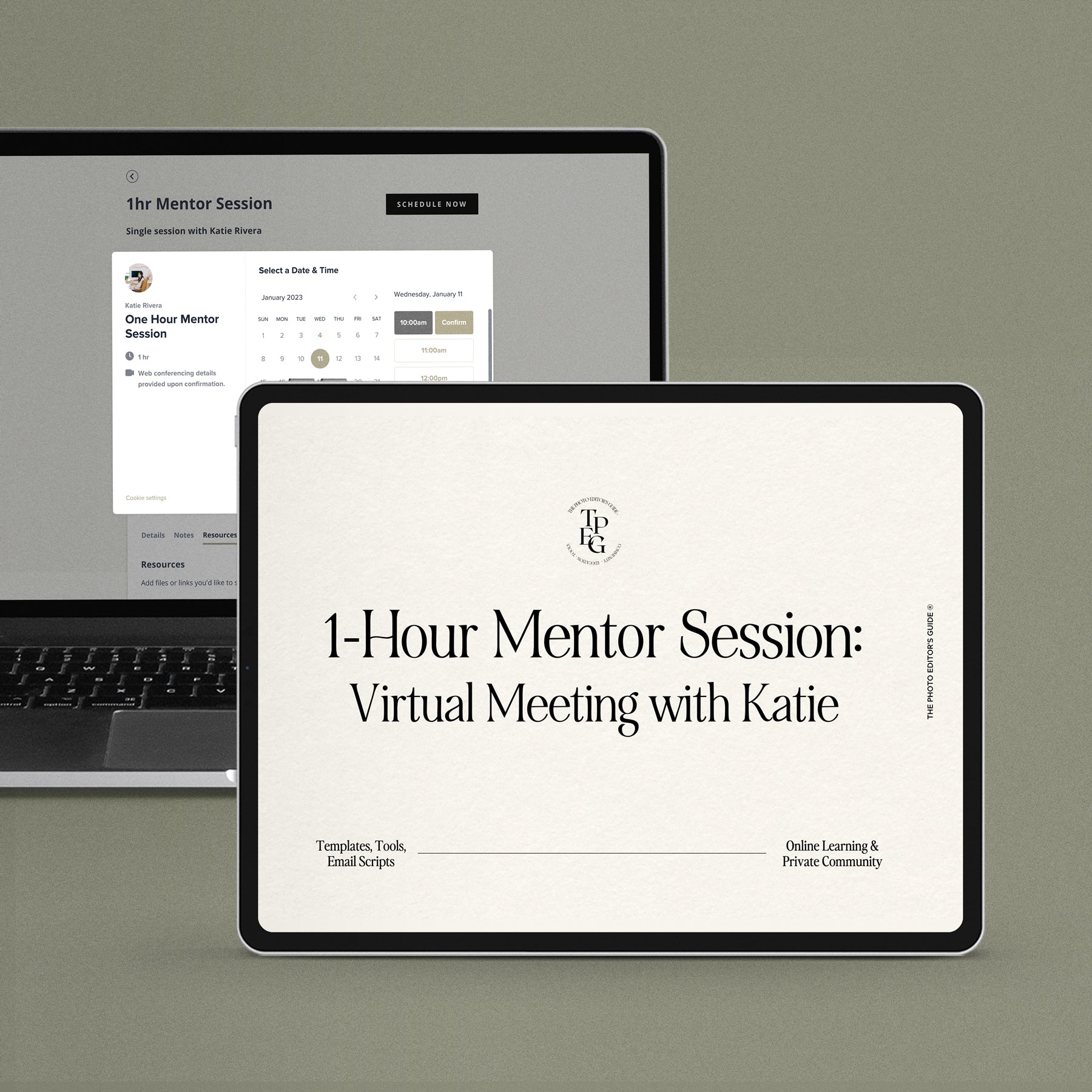 One Hour Virtual Zoom Mentor Session with Katie
$120
Now offering one hour mentor sessions over Zoom! We can discuss anything and everything related to business and editing as it relates to being a Private Photo Editor for wedding and portrait photographers! 
What you'll get:
One hour Zoom session with Katie
A private Coaching Session Dashboard inside our course platform to take and store notes
Self-book your Zoom session with access to our booking Calendar inside your Coaching Dashboard
Watch and access a recording of our Zoom meeting in your Coaching Session Dashboard for up to 12 weeks
I need this!