Show-It Website Template Bundle: Photo Editor Website & Client Dashboard Pages
Open media in modal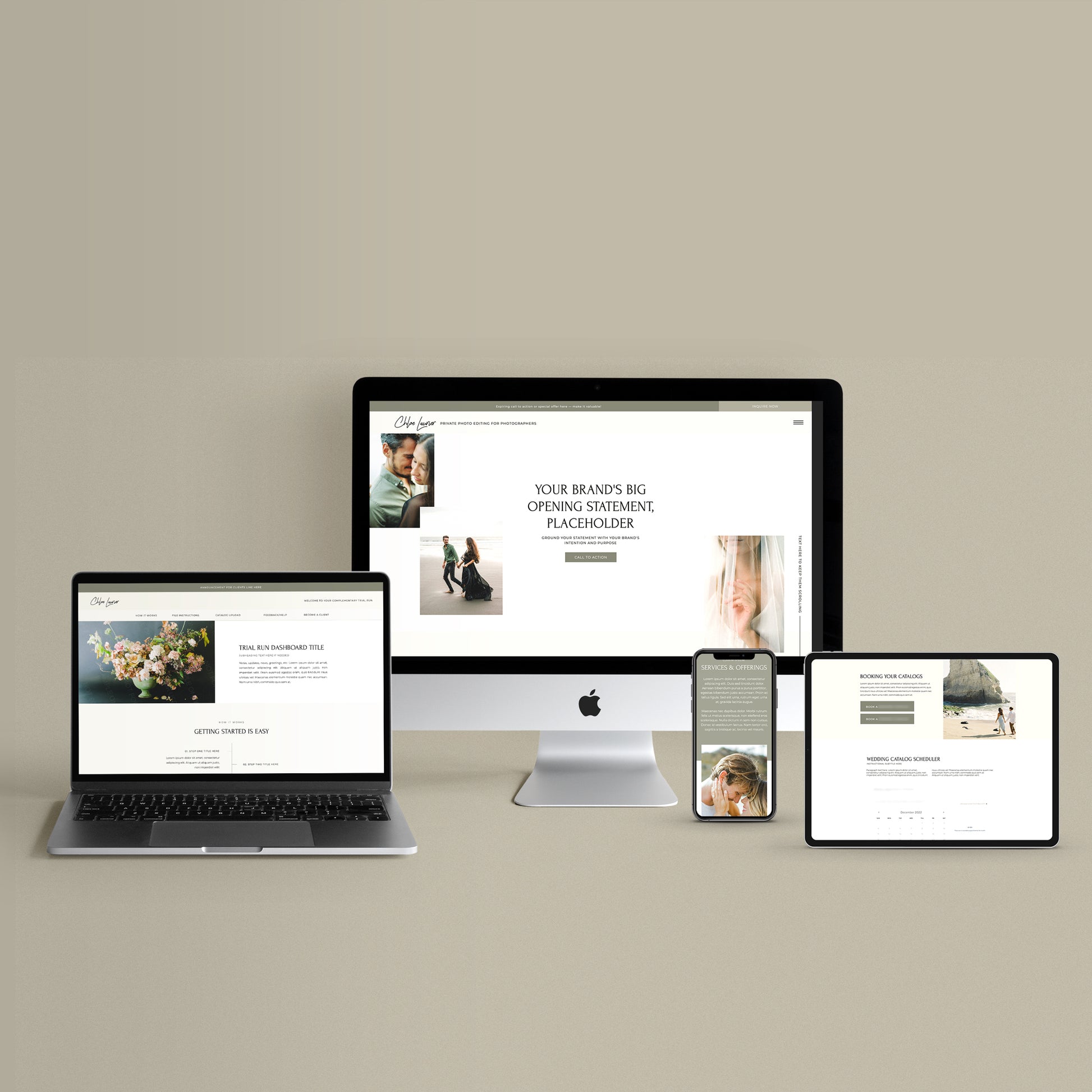 Open media in modal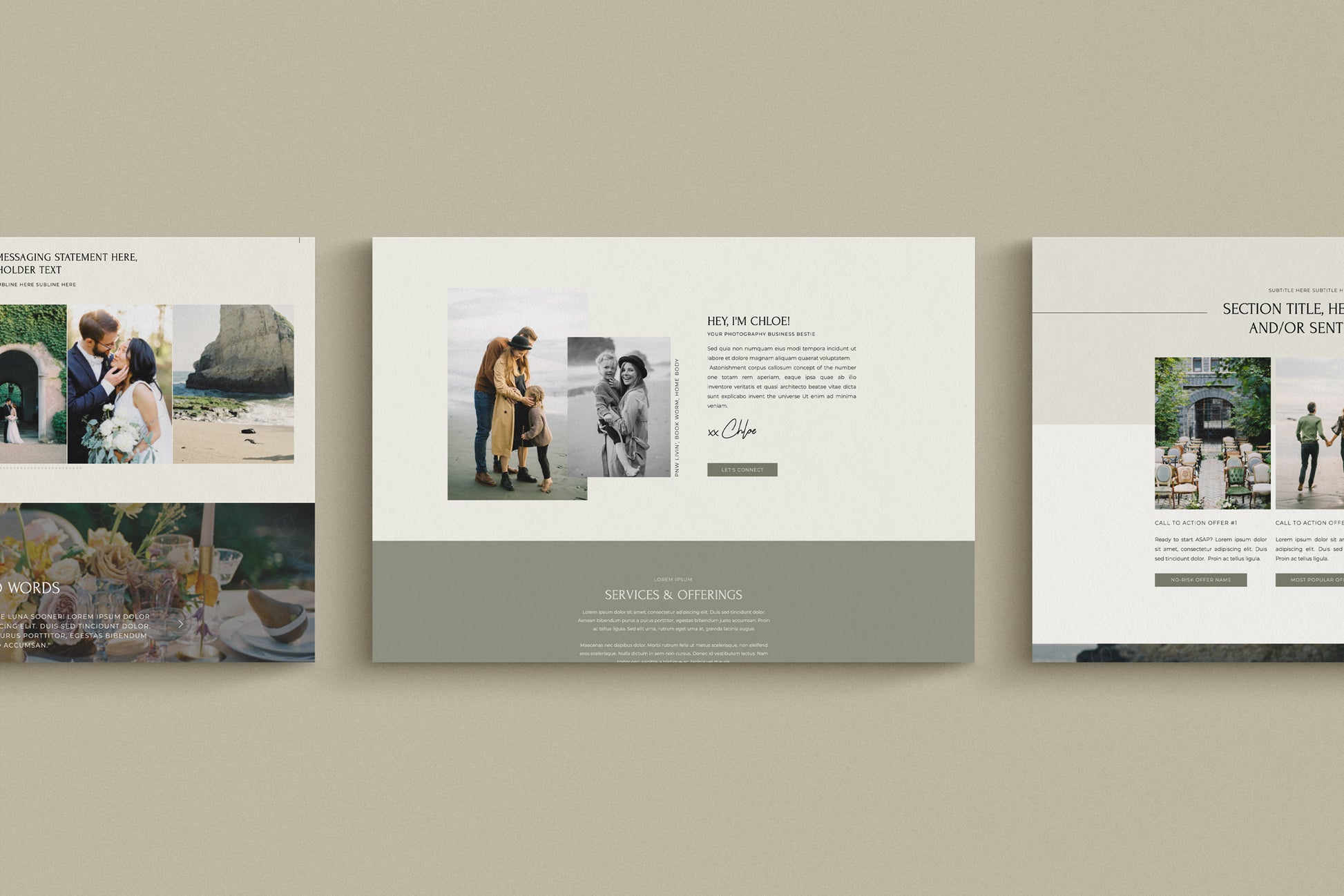 Open media in modal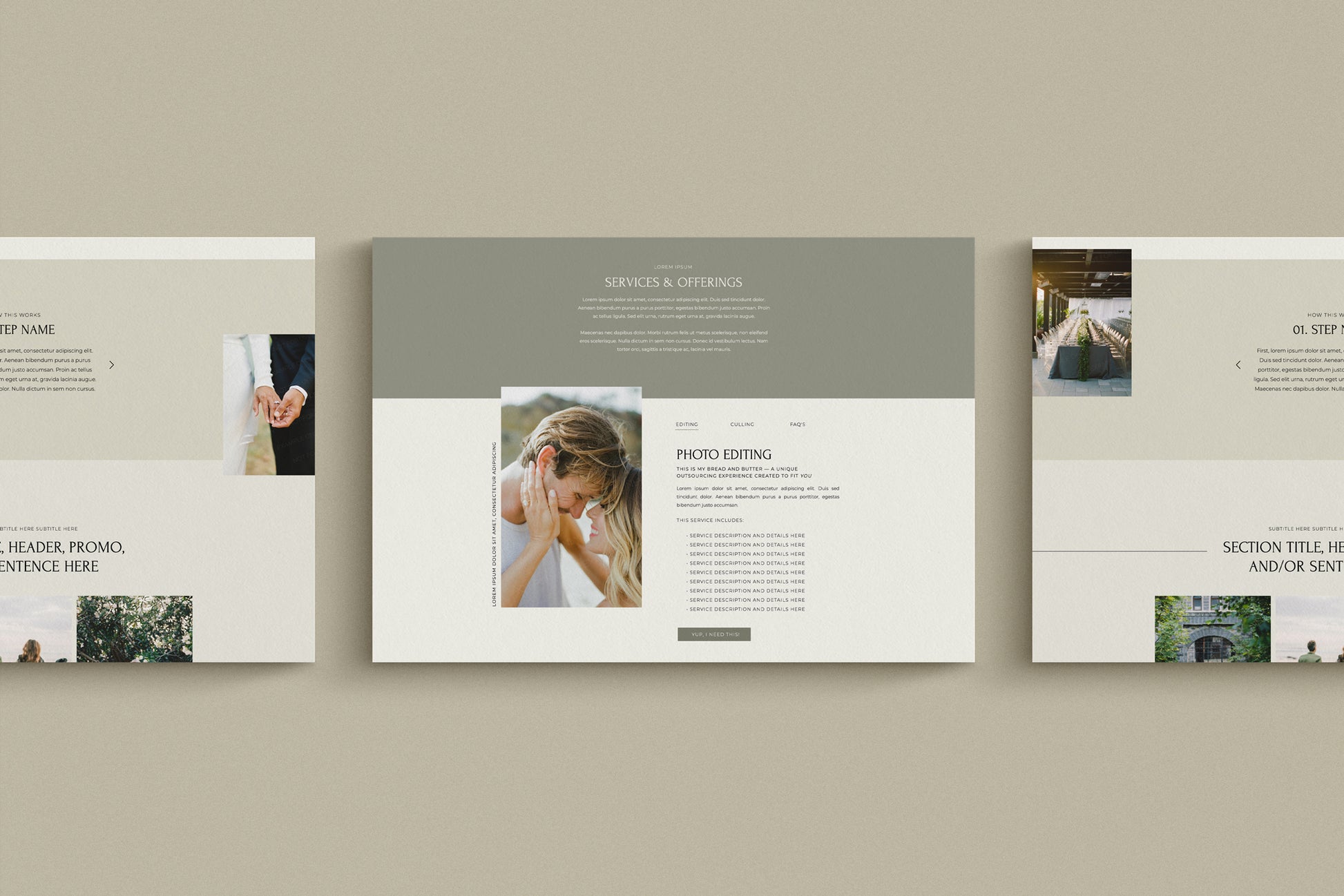 Open media in modal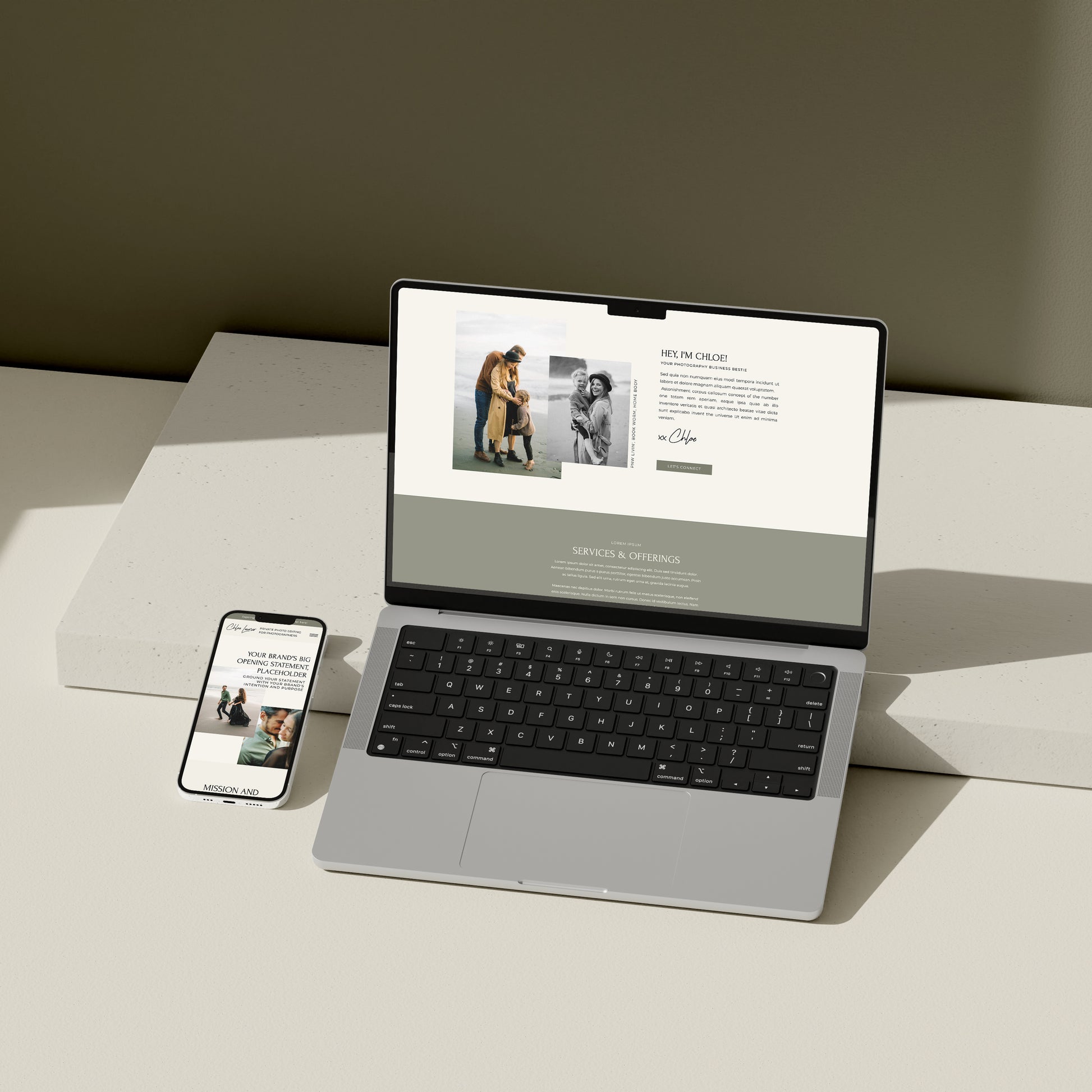 Open media in modal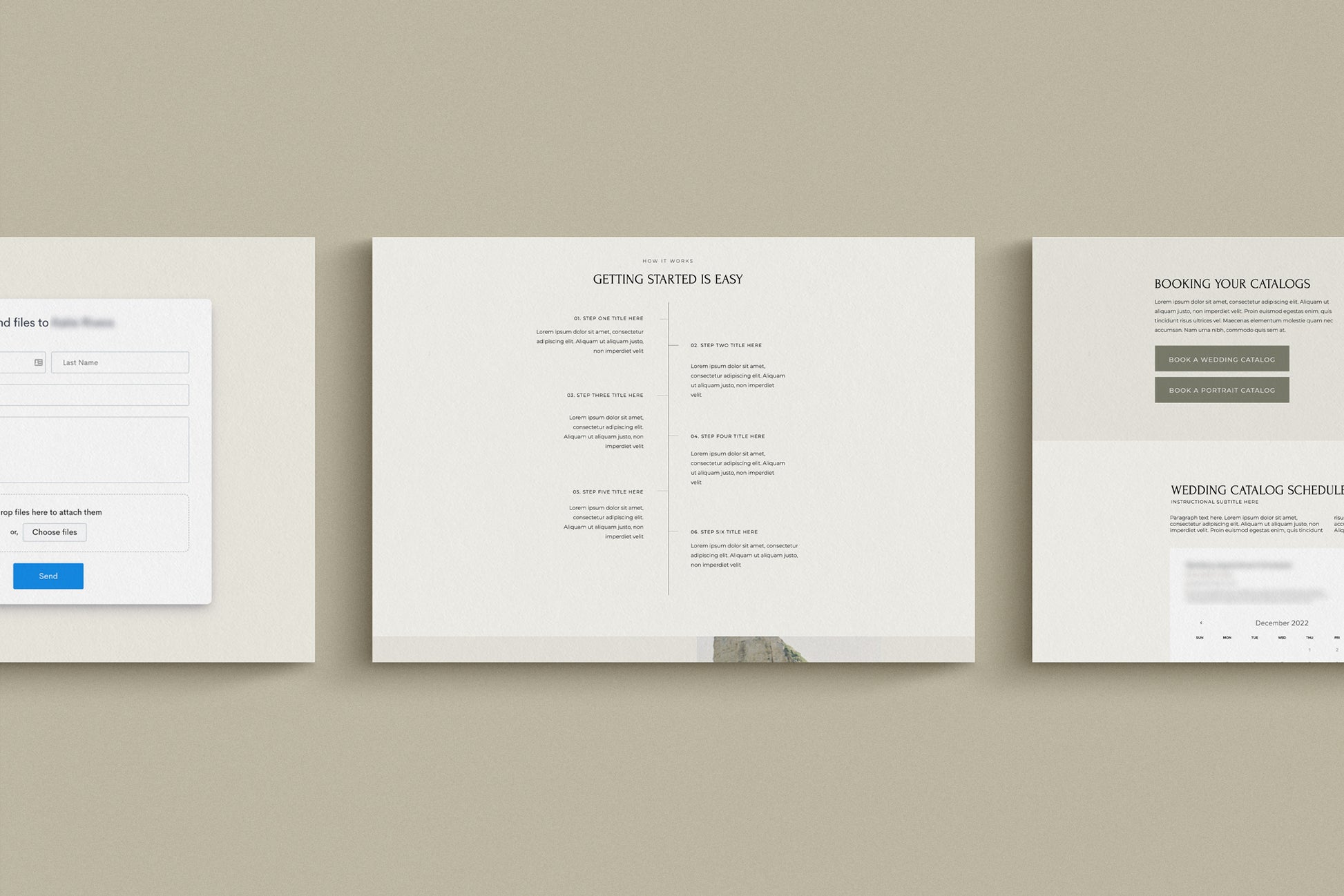 Open media in modal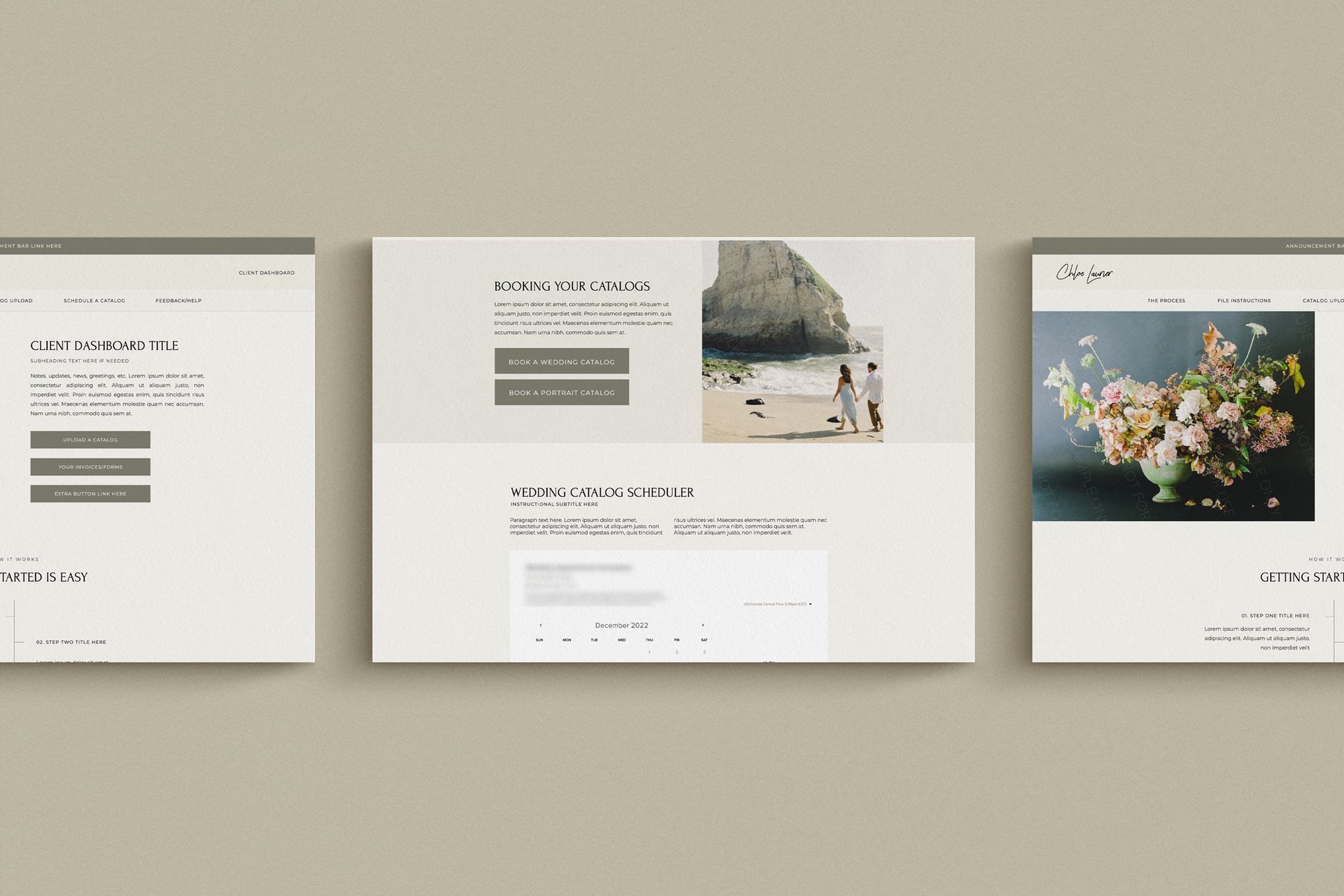 Open media in modal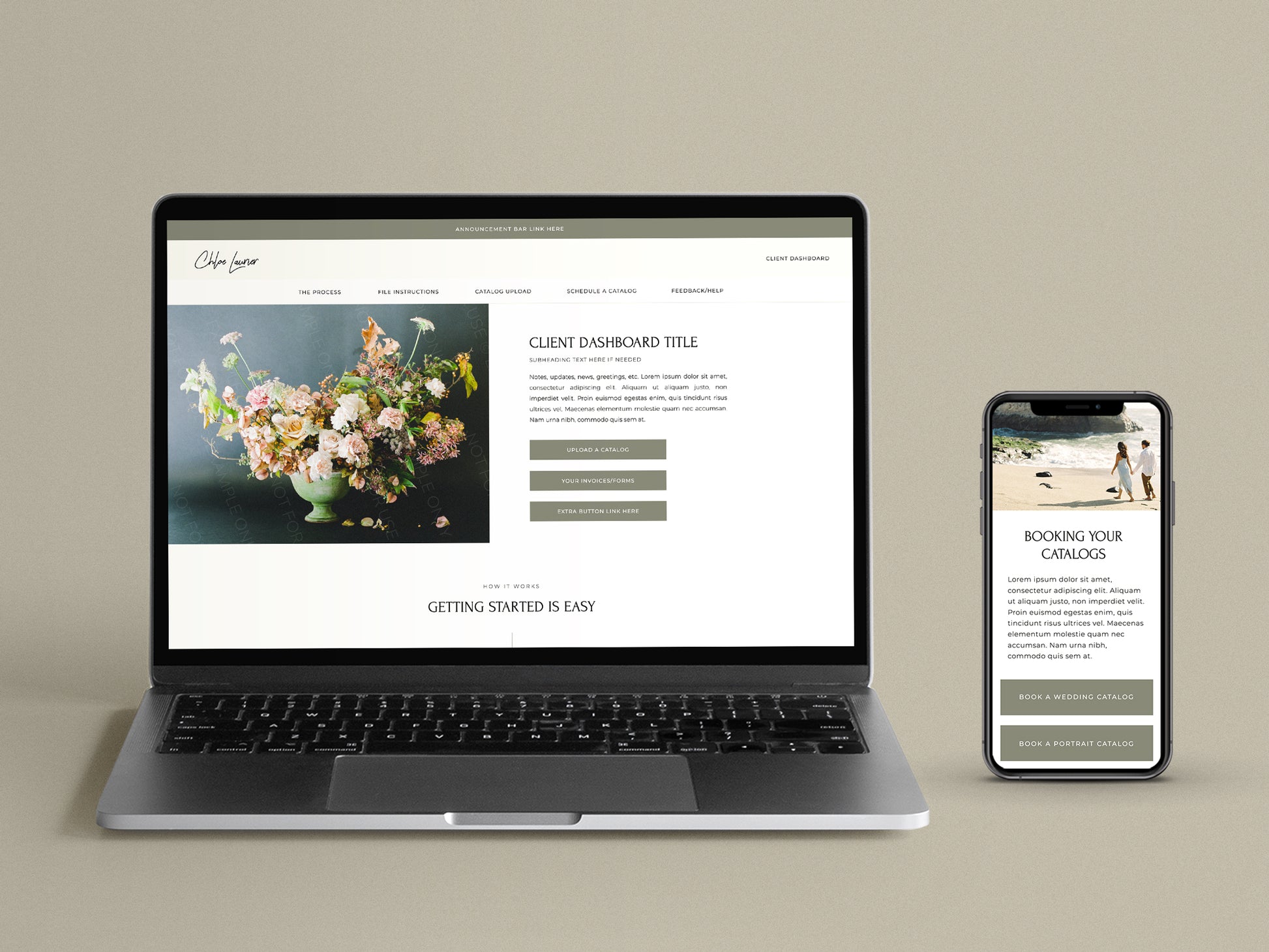 Open media in modal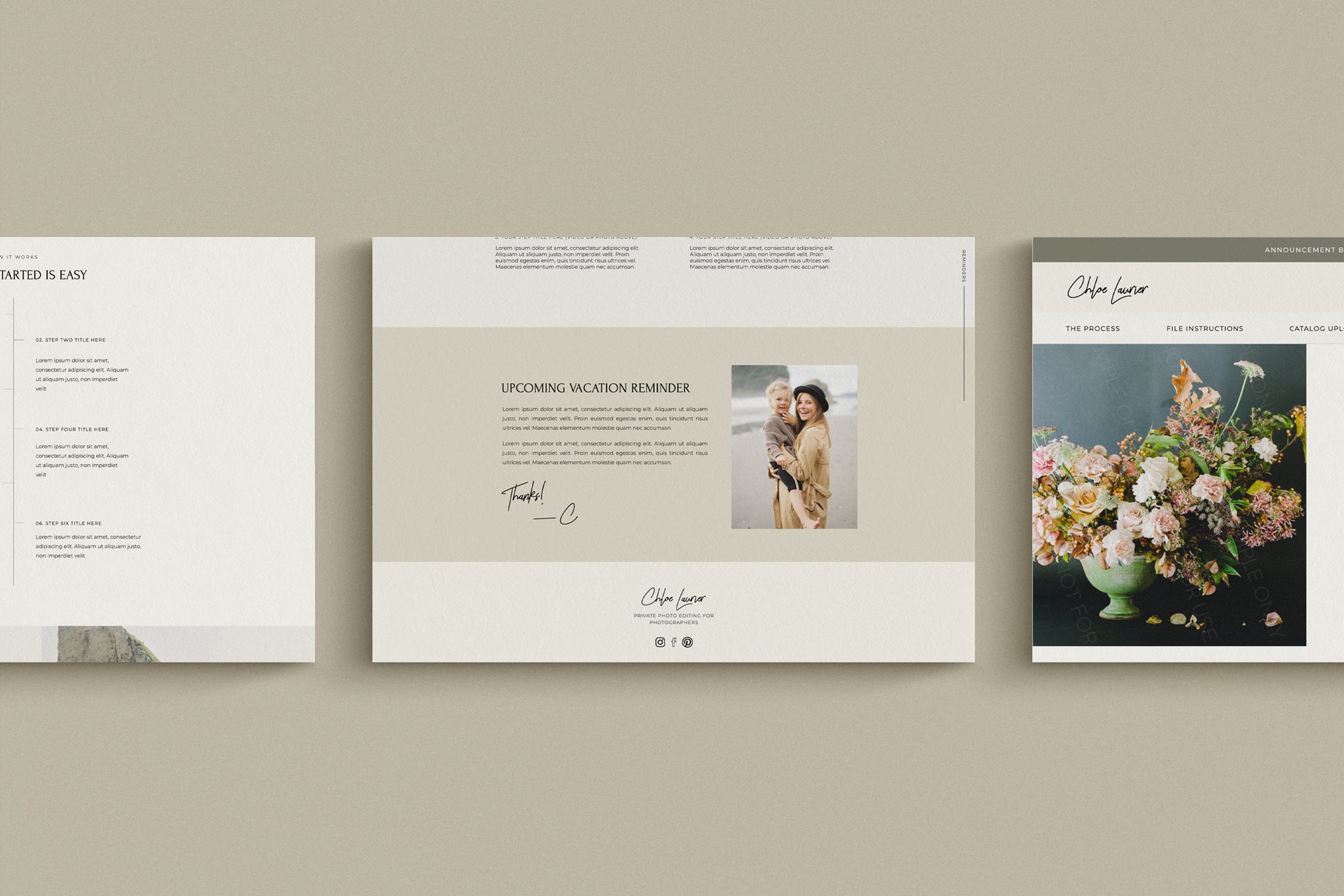 Open media in modal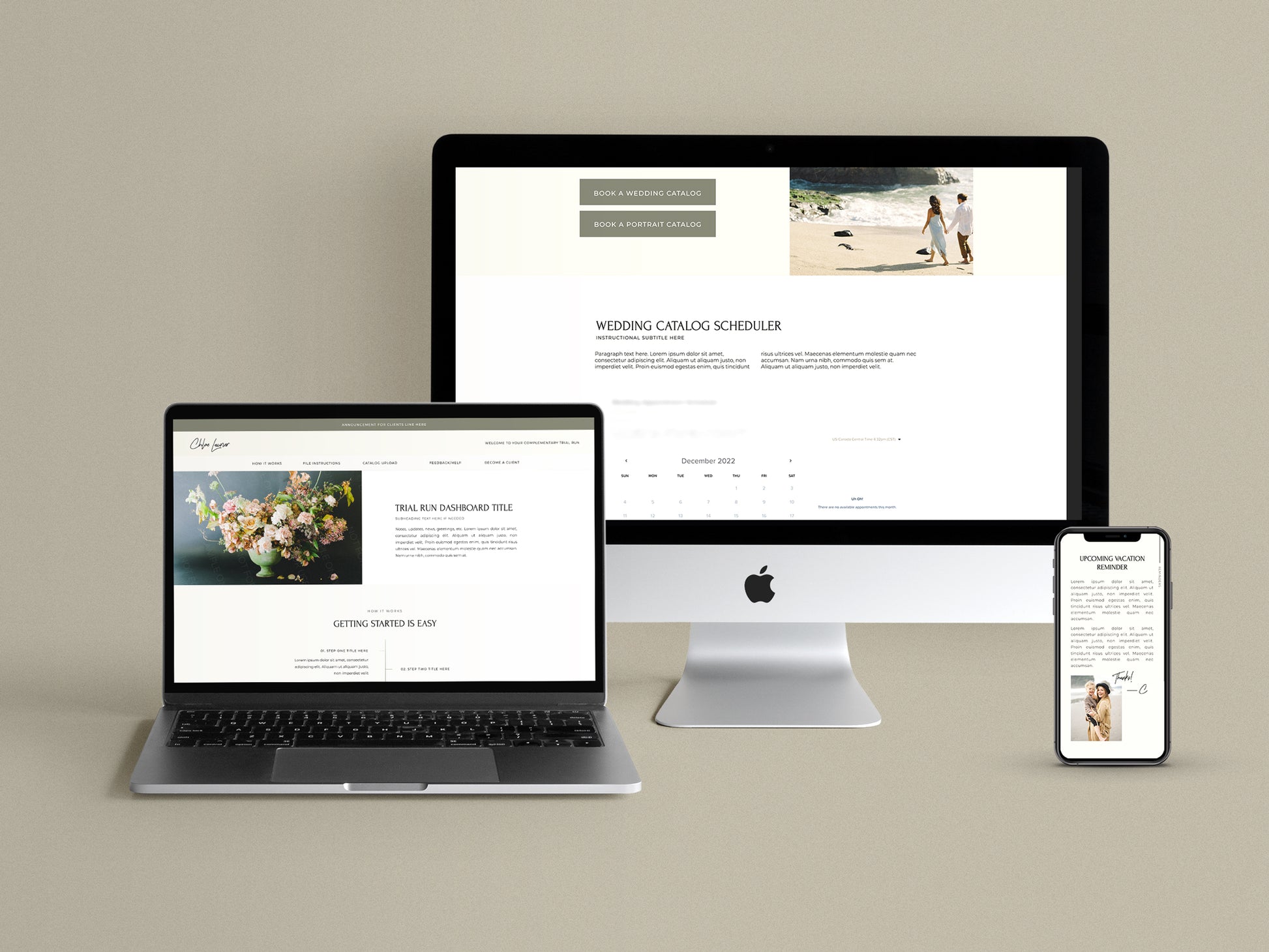 Open media in modal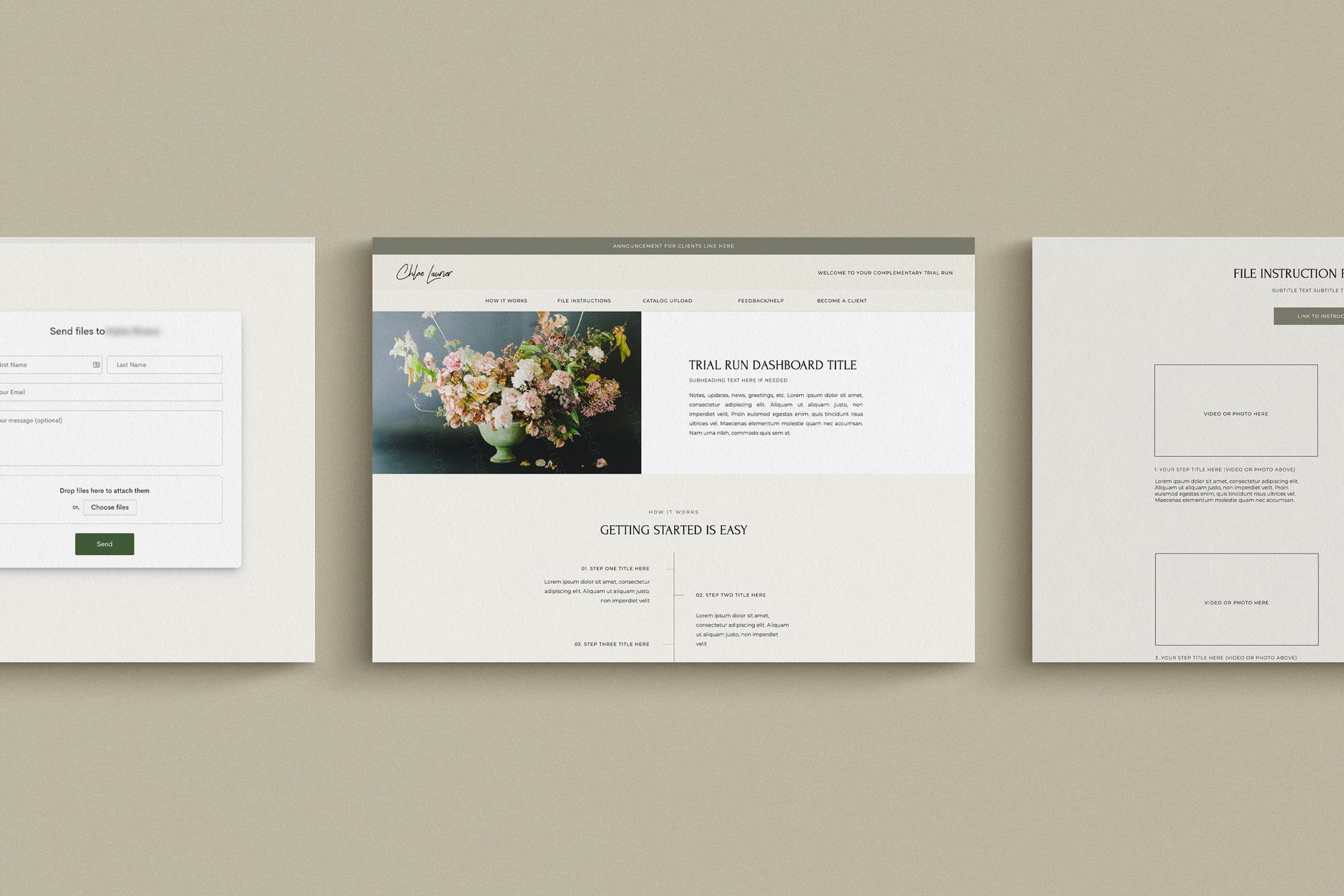 Open media in modal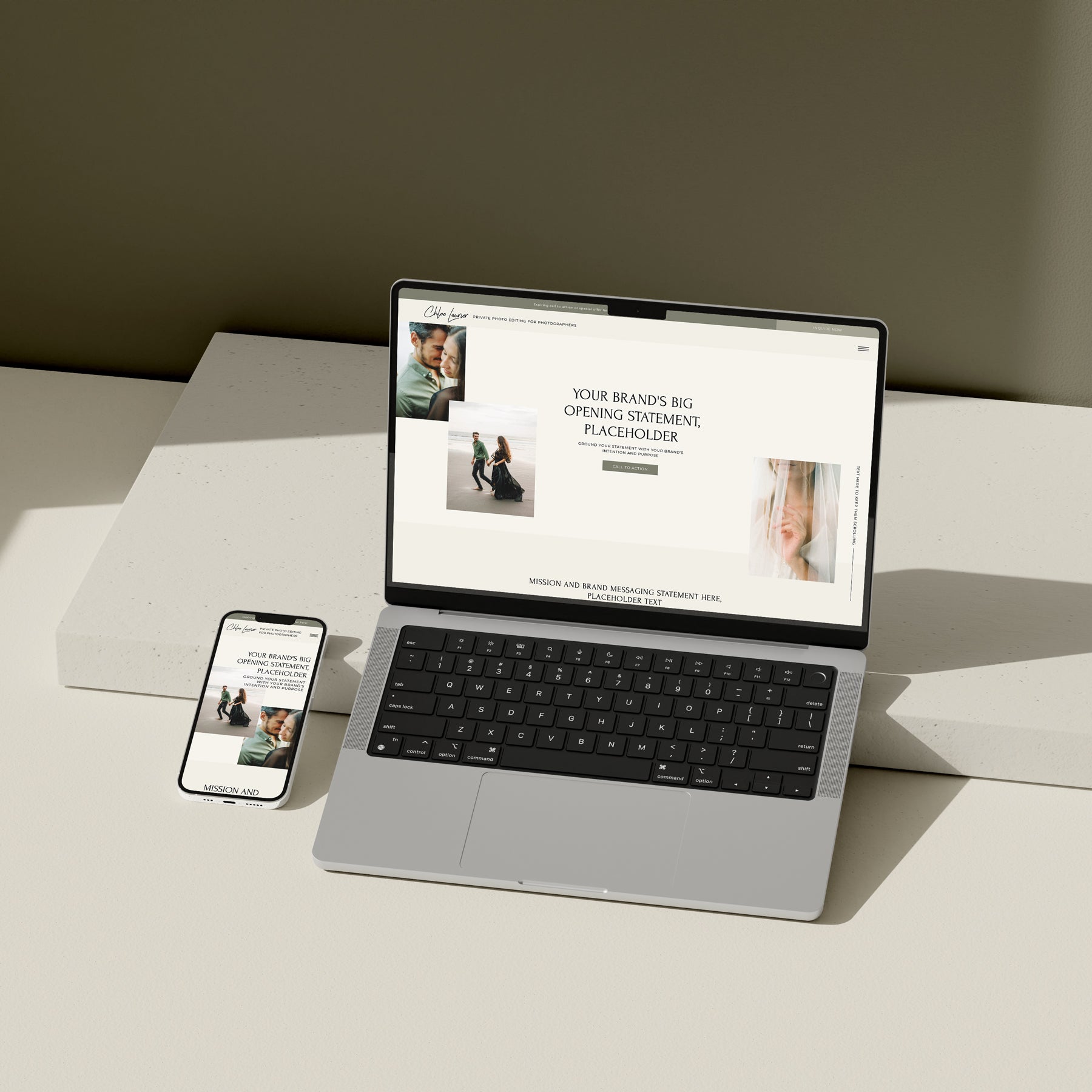 Show-It Website Template Bundle: Photo Editor Website & Client Dashboard Pages
With this website page bundle, save weeks of your time tweaking random website template pages to make it fit your photo editing business! There aren't any website templates specific to photo editors out there — which is why we're providing it to you know with designs proven to convert leads.
Creating pages on an existing or new site for your photo editing services is one thing... but, how about building out an entire site experience for your Clients and Trial Runs? That would take additional weeks and hours of your time to figure out and build from scratch. 

We've got you covered with this template bundle! Not only will you have access to a ShowIt page you can add to any new or existing ShowIt website, but you'll also have two additional interactive Dashboards for current Clients and one for Trial Runs. These Dashboard pages will help your clients smoothly book sessions with you, upload files, view announcements/out of office news, understand/watch any process steps or instructions you provide, and more!
These are ShowIt template pages. You must have a ShowIt account to use this website design. 
Fully customize every aspect of your website's fonts, shapes, colors, typography... anything! ShowIt is a drag and drop based website builder and zero website building knowledge is needed.
Already have a photography website with ShowIt and want to start a Photo Editing business? Easy, just add these pages to your existing site instead of creating a new one!
Demos:

This ShowIt design template includes:
Home Page with —


4 Home Hero Design Options
Gallery/Brand Messaging Sections
Testimonial Section
Editing, Culling, FAQ Section
Process Steps Section
3 CTA Sections
Contact Form Section



Trial Run Dashboard

How-It-Works Process Section
File Instruction Steps Section (Section for Graphics or Videos)
File Upload Section for a URL External Link Button or Upload Box
Call-To-Action Section for Link(s) to Booking/Becoming a Client

Feedback Section
Client Dashboard

How-It-Works Process Section
File Instruction Steps Section (Section for Graphics or Videos)
Booking Calendar Schedule Section that can toggle between two different calendars (Section to accommodate scheduler boxes)
File Upload Section for a URL External Link Button or Upload Box
Announcement/Reminder/Upcoming Vacation Section
Feedback Section
This ShowIt design template does NOT include:
ShowIt Subscription (You'll need to setup an account and plan with ShowIt)
ShowIt Support from us (Use ShowIt chat support for help)
Customization Services
Photographs or any media
Website Copy (aka your brand's website copy/messaging)
Business, Client Management, or Workflow Support (if you don't understand how to properly setup your Client On-Boarding or Automated Systems, please invest in further education)
 All sales final. Template does not include images.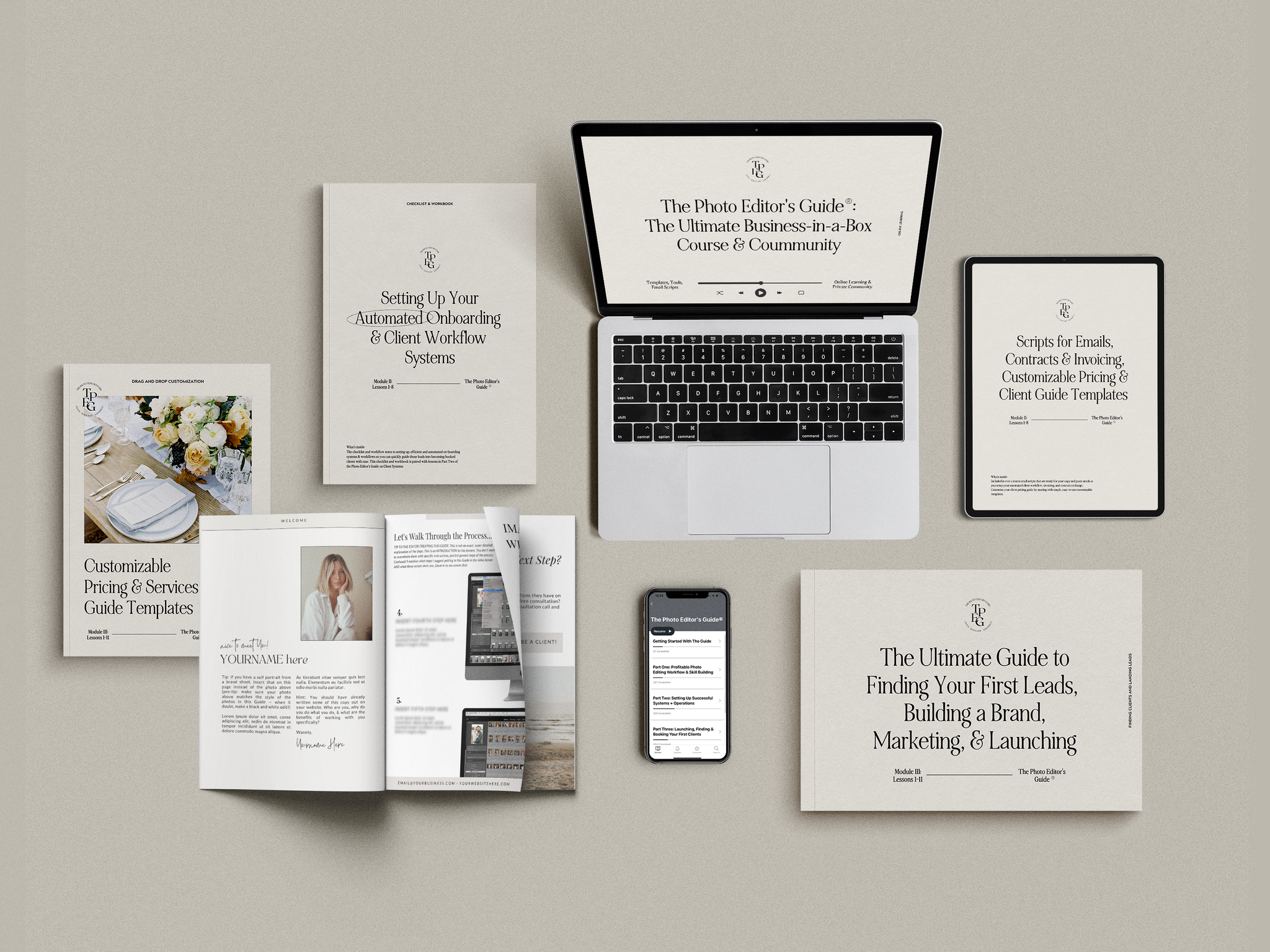 The Photo Editor's Guide®: The Ultimate Business-in-a-box Online Course & Community
This "business-in-a-box" online course and community is the foundation you need to kickstart your photo editing career and find your #wfh freedom.
The Photo Editor's Guide's signature course teaches you everything you need to know to become an in-demand photo editor quickly, with an expert to guide you, a wealth of done-for-you resources, tools & templates to equip you — plus, lifetime access to a private community to lean on as you grow.
Includes 30+ Video Lessons that cover everything from A-Z with learning, building, and launching your career into private photo editing
Done-for-You Email Scripts and Contract Template
Customizable Pricing and Instructional Client Guide Templates
Income Spreadsheet Tool
Client Management Systems Checklist, Brand Strategy and Marketing Checklist
Testimonial Request Script & System
Marketing Cheat Sheet for Finding and Attracting Leads

Take the guesswork out of finding and booking clients with a proven roadmap! Building a brand from scratch without experience or personal portfolio. Feel confident with the knowledge and practice you'll gain on providing a bespoke editing experience for any client, all while editing with speed and consistency!
Enrollment is Currently open...